Provide Context in Your Prompt
Because PrivateGPT de-identifies the PII in your prompt before it ever reaches ChatGPT, it is sometimes necessary to provide some additional context or a particular structure in your prompt, in order to yield the best performance. Below are some use cases where providing some additional context will produce more accurate results.
Suppose you would like to draft an email which includes details pertaining to multiple individuals. With Privacy Mode Disabled, the simple prompt below will return a high-quality response with all of the requested elements, although the PII (names and individuals) is not protected.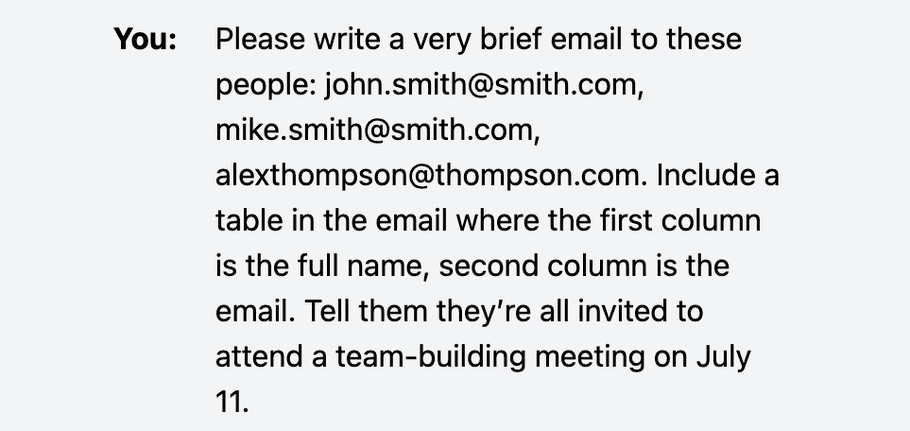 In order to preserve the privacy of the individuals mentioned, Privacy Mode should be Enabled. However, this means that the email addresses are redacted from the prompt that is sent to ChatGPT, and so the AI model is lacking the context it needs in order to extract the names from each address. The following response doesn't quite capture the original request.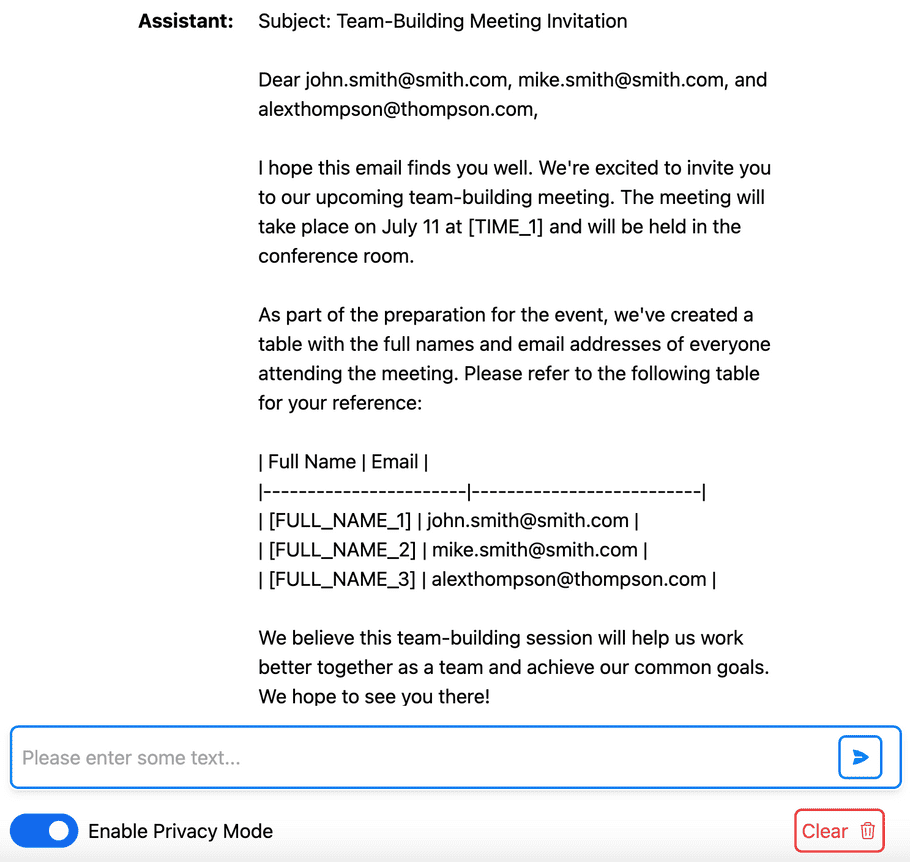 To work around this issue, simply provide some additional context, as in the following prompt. This time, the user has added a name beside each email address, which allows PrivateGPT to accurately associate the names and emails. The resulting response is equivalent to one that would be returned without enabling Privacy Mode, but the privacy of the individuals concerned has not been compromised.